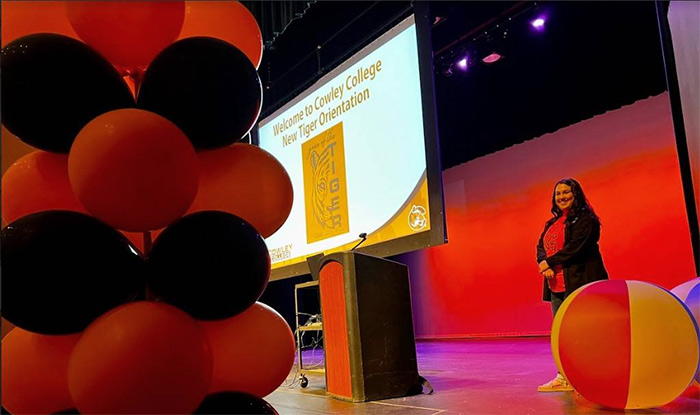 The Arkansas City New Tiger Orientation consists of a two-day orientation. If you are attending classes on the Arkansas City campus, you will attend a summer session, along with a 'Big Day' Event the day before classes start. This is your opportunity to find your classrooms, locate student resources around campus, and meet with instructors and/or advisors. In addition to learning the ropes, you will also enjoy meeting new friends and getting the answers to many of the questions you have about your freshman year at Cowley College.
Students attending the Mulvane SEA Center, Wichita Center, or the Sumner Campus in Wellington should attend the orientation offered at those locations. Online students have an online orientation option. Students attending the Winfield Center can select an orientation that fits their needs based on their primary campus location.
In addition, all first-time, full-time students should also enroll in a section of PSY6720 (First Year Experience) 1 credit hour course which continues throughout the first semester to help students transition into college life.