Amy McWhirt
Faculty - Department Chair Humanities and Communications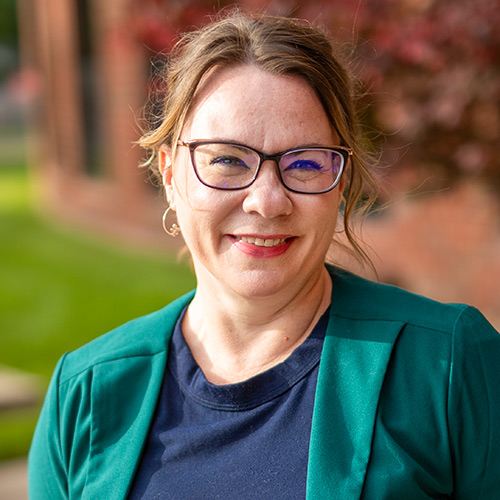 "What words say does not last. The words last. Because words are always the same, and what they say is never the same" ~ Antonio Porchia
One of the beauties of language is that it is individual and social at the same time. I love the way words presented at the right place, or at the right time, can inspire us to work harder, achieve more, and, often times, be better than we thought we could be.
I believe one of my roles as a language teacher is to help students find their voices, not only in their first languages, but also as bilingual (or multi-lingual) citizens of the world. I can still remember the first time I was able to communicate with a person in a language I had learned only in school. It was a transcendent moment.
At that point, I realized that learning a language is one of the keys to deepening our experience of the world and expanding our connections to other people. I teach language because I want my students to have the opportunity to discover this for themselves.
Amy McWhirt, instructor in the Humanities Department and director of the humanities essential skills program, has been at Cowley since 2003 where she teaches beginning Spanish, English as a Second Language, and basic English writing courses. She was Cowley's Endowed Chair from 2010-2012 and a 2011 NISOD Excellence Award recipient. She serves as a member of the AQIP Steering Committee and co-directs the Multi-Cultural Scholars Mentoring Program.
As an undergraduate, she was a recipient of a National Security Exchange Program Grant to study in Mexico. She earned a BA in Spanish and History and MEd from Southwestern College, and a MA in TESOL from Emporia State University.