Mark Dykes
Faculty - Graphics Design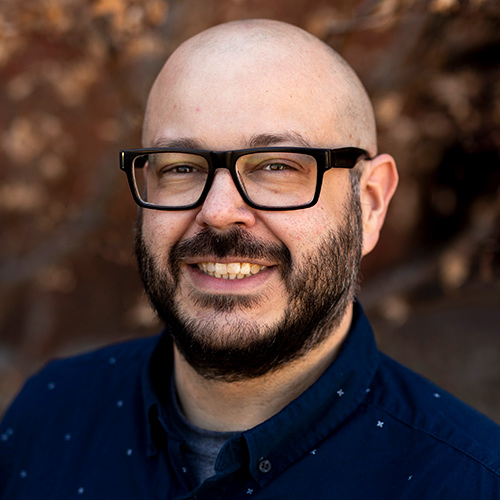 "Graphic designers are the world's greatest problem solvers. Being able to effectively communicate complex ideas is one of the biggest problems people face on a daily basis. I love being able to take these complex ideas and distill them down into easily conveyed, aesthetically pleasing messages. The ability to think abstractly (and many of the other skills graphics arts utilize) can benefit students in all areas of life, not just doing design work."
Mark Dykes started his career at the college in 2012 as the instructor for the graphic design program.
Dykes was born on the eastern shore of Maryland where he was raised until his family moved to Arkansas City, Kansas in 1996 when he was 12 years old.
After high school, he earned his associate's degree in graphic design right here at Cowley College and graduated Summa Cum Laude before completing his bachelor's degree at Wichita State University in 2007, where he graduated Magna Cum Laude. Dykes received my master's degree in curriculum and instruction from Southwestern in the Fall of 2014
After college, Dykes worked in IT and web design with USD 470 and Cowley County while freelancing in web and print design.
He has won numerous awards for his design work and newspaper ad design. He also won the annual Prairiefest logo design competition multiple times. Mark looks forward to continuing his design career with the local businesses and art community of Arkansas City.