Ryan Doom
Faculty, Humanities & Communication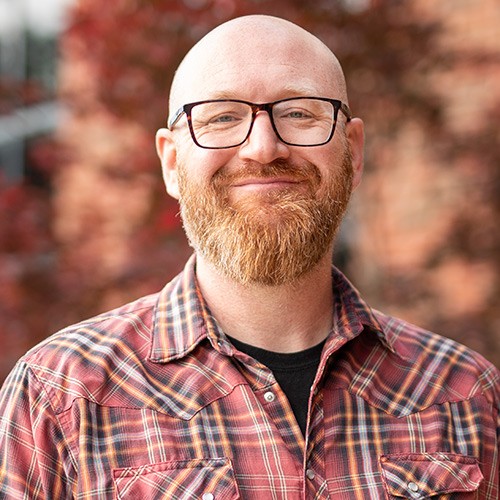 "As a writer, I approach teaching from a writer's point of view, bringing a unique perspective to the classroom. I want students to understand that writing is more than a necessary course for graduation and explain what writing means to their future. Most students fear writing like cows fear the butcher, but they have to embrace it. Writing is the rebar before the building blocks. With effort and time, they'll embrace that and come out writing at a higher level."
Ryan Doom didn't start out wanting to be a teacher. In fact, he perused a career in Journalism by earning a Bachelor's degree in Communication from Wichita State.
However, after he decided to further his education with a MFA in Creative Writing, Doom started working as a graduate teacher where he found teaching both interesting and alluring. It became a career, initially as a part-time instructor until he joined Cowley County as a full-time faculty member in 2009.
Currently, Doom teaches Composition classes, along with Fiction Writing, Screenwriting, and Intro to Cinema.