Wellness Services
Student Mental & Physical Health Resources
Looking for support? You've taken a right first step.
It is strongly recommended that Cowley College students in need of mental health resources begin by contacting Kristi Shaw at:
Phone: 620-441-5206 or 800-593-2222 ext. 5206
NEED HELP FINDING US?
Take a look at our VIRTUAL CAMPUS TOUR.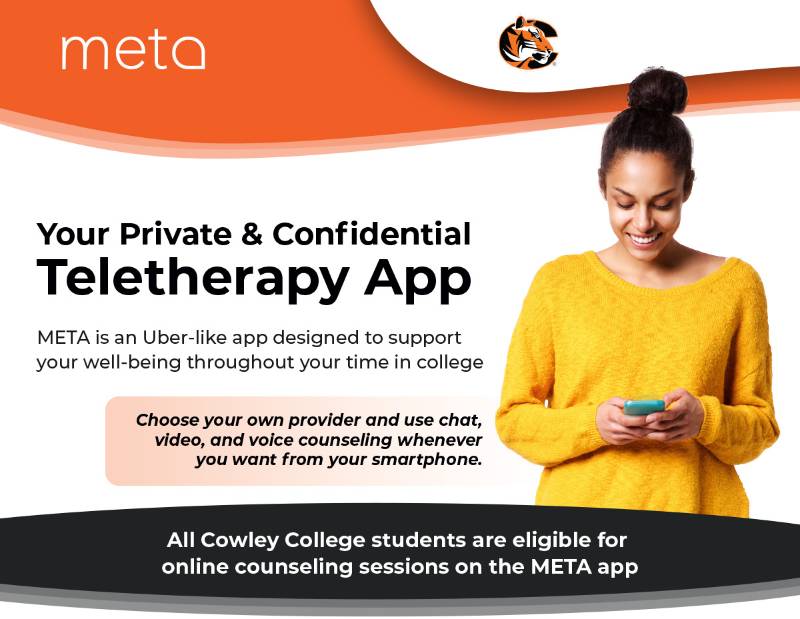 META Teletherapy App
The META teletherapy app is now available to all Cowley College students. META is an app designed to support your well-being throughout your time in college. All Cowley College students are eligible for online counseling sessions on the META app.
Scan the QR Code to download the App!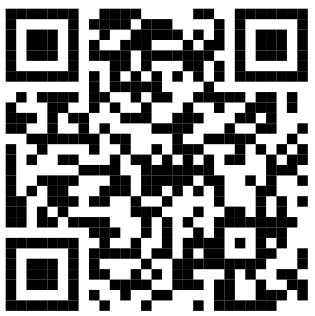 Free Sessions Available
Cowley College is covering the costs for a limited number of counseling sessions. Use the advanced filters to show providers offering school-sponsored sessions.
Choose Your Counselor
Cowley College students can connect with META providers of their choice for voice, video, and chat counseling.
Download META today at meta.app/students
Health Services
Cowley is in partnership with Chestnut Wellness for immediate student physical-health needs and a PA on on Main Campus one day per week.
A Student of Concern report form is provided in an online format. If you have concerns about a Cowley College student, you are encouraged to complete and submit a report.