March 30, 2023
350 individuals take part in Health and Human Services Day event at Cowley College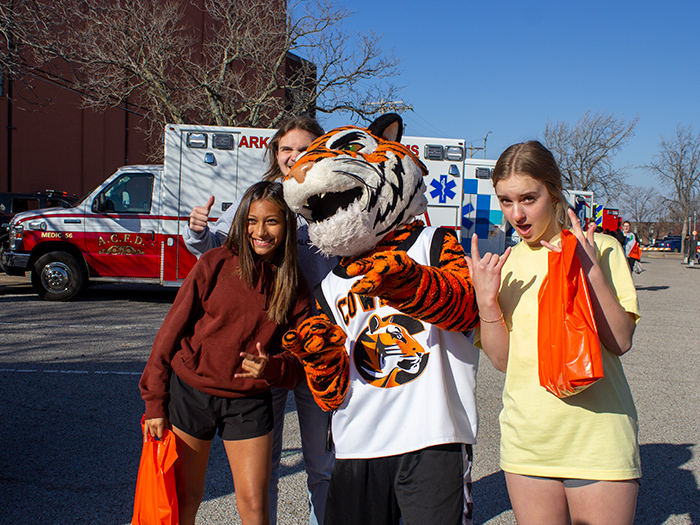 Showcasing their profession and equipment, Cowley College's main campus in Arkansas City had 350 participants at another successful Health and Human Services Day event on Tuesday.
Along with Human, Health, and Emergency Service personnel discussing their professions, Criminal Justice, Child Care Development, Education, and Cosmetology, along with other EMS, Fire, and Allied Health programs, were included.
Participants were able to learn about Cowley College and the careers available in this area. In addition to excellent contributions from the Health and Human Services faculty and students, external vendors, the Cowley maintenance team, admissions team, and athletics each helped make the day a success.
"The feedback from participants has been very positive," Health and Human Services Department Chair Chris Cannon said. "I wanted to specifically recognize and thank Stephanie Humphries, Tia Bunch, and Stefani Jones for their work in making this day a success. Thank you all so very much for making the day a success."
Rama Peroo | Director of Institutional Communication
Cowley College
125 S. 2nd Street
Arkansas City, KS 67005
rama.peroo@cowley.edu