April 10, 2023
Final Writers Corner of the semester is to be held on April 19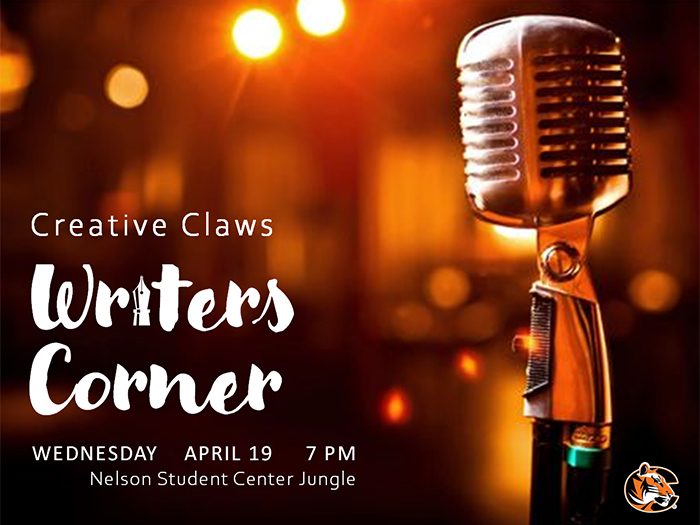 Cowley College's final Writers Corner for this academic year will be Wednesday, April 19, at 7 p.m. in the Nelson Student Center Jungle, and everyone is invited.
This event will include several current Cowley writers, highlighting some upcoming graduates of the writing program. In addition, there will be some special guests and alumni of the program joining the group.
Students, alums, faculty, and staff who are interested in being on the lineup should send their works to Marlys Cervantes at marlys.cervantes@cowley.edu as soon as possible. Any questions about the evening can also be addressed to Cervantes. The event is open to the public.
Rama Peroo | Director of Institutional Communication
Cowley College
125 S. 2nd Street
Arkansas City, KS 67005
rama.peroo@cowley.edu