November 20, 2023
Registration to 2023 Preview Day on main campus sees improvement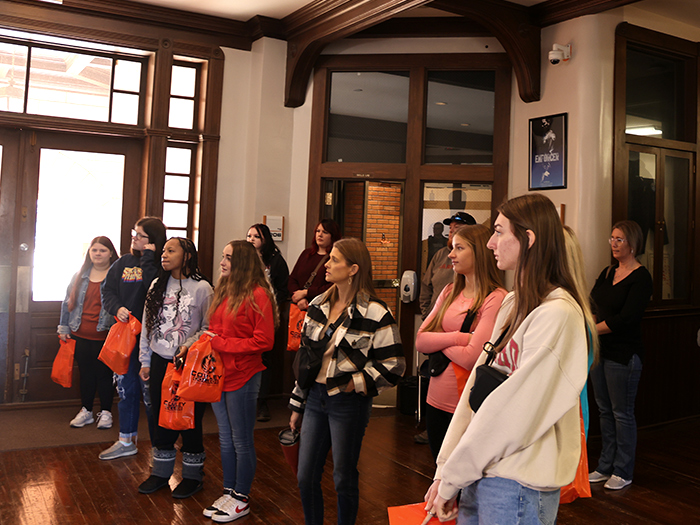 Preview Day was held Saturday at Cowley College's main campus in Arkansas City, providing a wide range of activities and informational sessions. High school students and their guests had an opportunity to see all the things Cowley College has to offer.
The day consisted of a campus tour, academic showcase, scholarship and financial information, student life expo, and a meet and greet with faculty and staff.
Preview Day was the perfect opportunity to get a feel for life at Cowley College.
"We're dedicated to providing our students with a top-quality education and a supportive community, and Preview Day was the best way for high school students to experience that," admissions representative Brandon Burke said.
For those unable to attend Preview Day, Cowley College welcomes individuals to schedule a campus tour by contacting 620-441-5368.
Rama Peroo | Director of Institutional Communication
Cowley College
125 S. 2nd Street
Arkansas City, KS 67005
rama.peroo@cowley.edu